Reviews - The Disappearance

"This is my introduction to Ms. Berliner and her writing and I must say that I was hooked from page one to the end. Ms. Berliner has manufactured a suspenseful read for a mainstream audience. The Disappearance has many twists and spiraling turns. The events captivated me and kept me glued to the book...The story elements are depicted so creatively that the words transform into a mind's theater packed full of action, suspense and enough romance to give it the intriguing punch. I found the characters believable and dialogue logical and realistic. I effortlessly bonded with the spirited main characters and I found the secondary characters to be colorful and full of energy as they took the wild often unpredictable ride back in time...The Disappearance is a terrific read...gratifying and suspenseful...for both young adults as well as adults. I highly recommend The Disappearance. Its message is thought-provoking and one young adults must keep in mind as they mature into adulthood."                                  
(4.5/5 stars - a top pick)                                             Bookshifter, Night Owl Reviews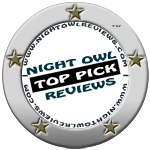 *           *            *
"I enjoy reading books with time travel - and this book took you back and forth constantly! It was done in such a way that had me almost believing it was really possible. I thoroughly enjoyed this fast paced book and look forward to reading more of Susan Berliner's novels."                           M. Bodenheimer, Miki's Hope

*           *            *
"
The Disappearance
by Susan Berliner is a book that will keep you on the edge of your seat. One day Jillian is leading a normal life and the next she finds herself as the main suspect in her boyfriend's murder.
The Disappearance
is not only written very well, but it is full of creativity, and it pulls you completely in. This was my first time reading Susan Berliner but it definitely won't be my last!"                   
T. Craig, Read It All Book Reviews
*            *            *
"Unlike most time travel books this one picks up quickly. First with a heated discussion/ fight between Jillian and Ryan, then a totally different Ryan decides to go for a walk after incriminating the heck out of his girlfriend and leaving her on the hook for his murder...This book had lots of twists and turns. I really enjoyed how they tricked Ryan..."                                                                                 
P. Mitchell, Book Lover Stop
*            *            *
"This is a quick, easy book to read and you will enjoy it and because it is so family friendly, can be passed on to a teen in the house who loves to read mysteries als
o.
"                                                                                         
M. Bearden, Mary's Cup of Tea
*            *            *
"If you like mystery-romance novels or science fiction, you will love this book. The characters are engaging, pulling you into a story that somehow makes the incredible seem plausible. The villain's motivation is revealed skillfully and explores the corrosive power of hatred. Enjoy!"                                                 
P. Derevlany, Wynantskill, NY
*           *            *
"There are many modes of time travel, but this one takes the cake - so different from others I've read! Whatta way to travel - makes me slightly dizzy. This group of characters working together to bring down one culprit is so different, so eclectic; it's a wonder they ever met each other! But that's what makes it work! I love "The Sting" all over again."                                                                          L. Pinord, Port Angeles, WA
*           *            *
"This is the third book Susan Berliner has written, and it is by far the best! Her development as an author is quite apparent in The Disappearance, as her characterizations, background, development, and overall theme has risen to a new level...Her protagonist, Jillian Keating, suddenly finds herself turned upside down by everything she has believed prior to coming home one day to find herself embroiled in the supposed murder and disappearance of her boyfri however, as a variety of 'Alice Through the Looking Glass' plots develop, Jillian is thrust into a variety of unbelievable circumstances, including but not limited to time travel! The story is creative and inventive and keeps the reader on the edge of the seat, wondering how this will all unfold."                               L. Commodore, North Bellmore, NY


*            *            *
"Picked up this book at 9 a.m. and never put it down until I finished it. I love this book from cover to cover."                                                                          
D. Biles, Hurst, TX


*            *            *
"Susan Berliner's third novel is a hit! Once again the author creates a unique blend of action, supernatural phenomena and plot twists that holds your attention from beginning to end. As an English teacher of middle and high school students, I am always in search of novels that can truly hold your interest the whole way through and
The Disappearance
delivers! I am anxious to put this in my classroom library along with her first two amazing books!"                                                    
B. Mott, Watertown, NY
*           *            *
"I just loved this book! This is one of those books that will call you to pick it back up if you have the self control to set it down for a moment. I was pulled in throughout the entire story because I could not wait to see what would happen next. I, personally, have my fingers crossed for a sequel! I want to go on another adventure with these characters."                                                                       
D. Fitzpatrick, Syracuse, NY
*           *            *
"Susan Berliner spins a story of suspense that holds your attention throughout the book. The characters are appealing and well-rounded, as well as entertaining. Susan pens a wonderful story keeping you on the edge of your seat..."
C.M. Miller, Pensacola, FL
*           *            *
"Just finished reading
The Disappearance
. Loved it! Stephen King move over!"
                                                                          T. Mitchell, Brooklyn, NY
*            *            *
"Susan Berliner's engaging mystery takes enough unexpected detours to keep the reader on his feet. Well-plotted story, characters we can easily envisage and root for, with a hateful and menacing nemesis. Good fast read perfect for plane, train, beach."                                                                    J. Garber, Somers, NY

Save
Save
Save
Save