Susan Berliner is the author of six supernatural thrillers ("DUST," "Peachwood Lake," "The Disappearance," "Corsonia," "After the Bubbles," "Soldier Girl"); three short story collections ("The Sea Crystal and Other Weird Tales," "George's Mother and Other Weird Stories," "Crash Effect and Other Weird Stories); and a memoir ("Doing the Write Thing").

Crash Effect and Other Weird Stories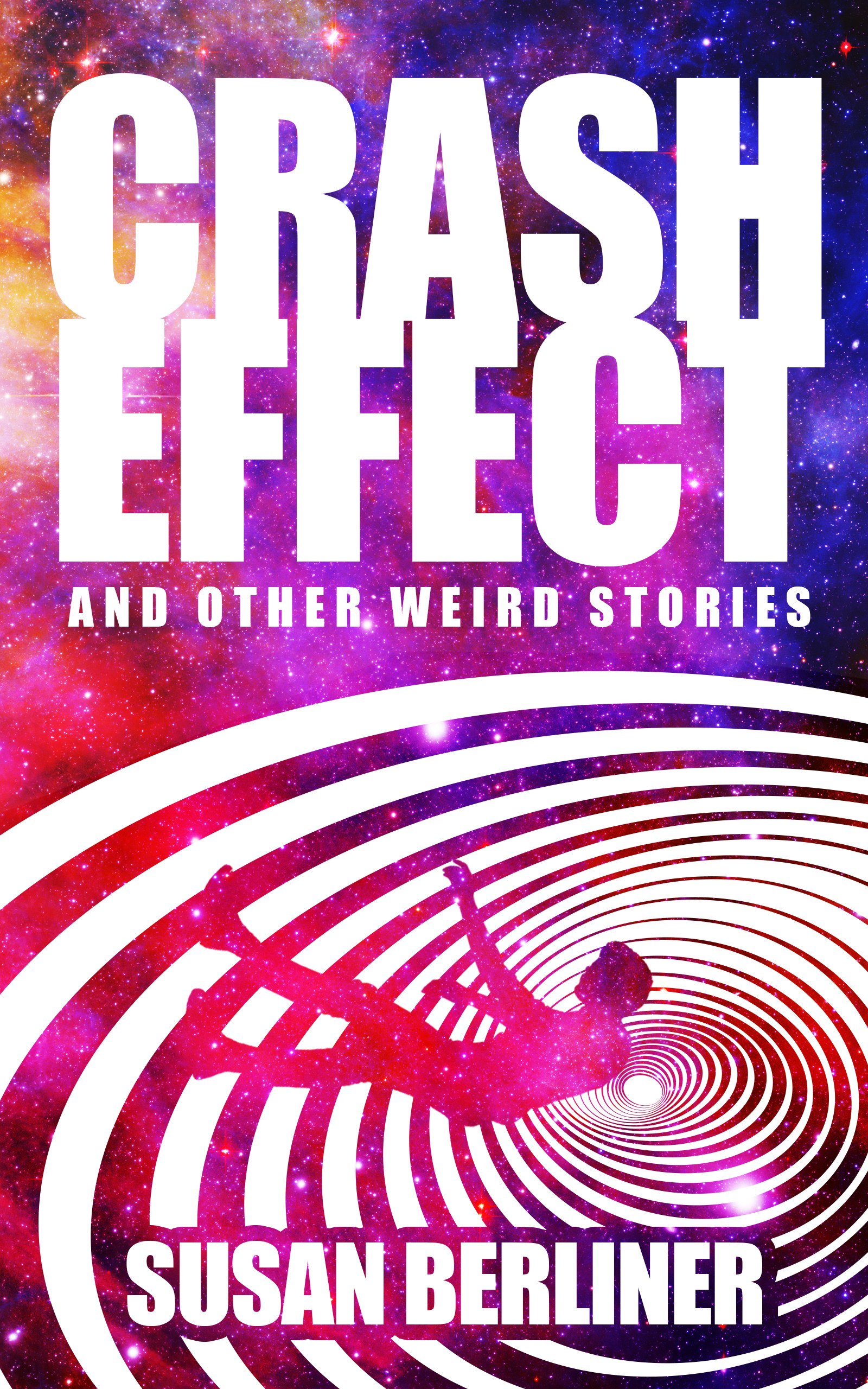 Welcome once again to Susan Berliner's world, a place where strange things—both good and bad—happen. Meet some of the inhabitants:
* Sondra. She hears a man's voice—but it's coming from inside her head. (Soul Mates)
* April. It's "Groundhog Day" for her in the casino. Will the cycle ever stop? (The Winner)
* Warren. He wants to end his cartoon strip. But Albie has other plans. (Albie's World)
* Adam. Things are different after his car crash—very different. (Crash Effect)
* Girl. She doesn't know who she is—and neither does anyone else. (Mystery Girl)
In this Twilight Zone-like world, you'll encounter a variety of weird people, weird events, and weird objects. Enjoy your visit!
---
Doing the Write Thing: A Memoir
Susan Berliner has always been a writer. But this book is different: It's not a supernatural thriller. It's not a collection of weird short stories. It's about Susan.

Entertaining long-ago journal entries (Diary of a Young Reporter) partner with oodles of quirky short takes like these:
     * attending a Hasidic bar mitzvah (The Goyisher Table)
     * floundering at the bottom of the alphabet (Growing Up "W")
     * socializing at a college houseplan party (When Susan Met Harriet)
     * nearly losing her job—twice (Ready, Aim—Fire?)
     * book signing escapades (The Good, the Bad, and the Ugly)

Got a few minutes? Enjoy an episode from Susan Berliner's life.
---
George's Mother and Other Weird Stories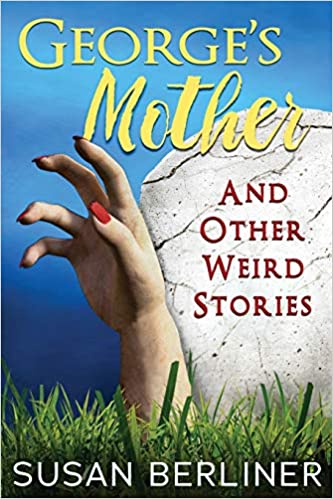 Welcome again to Susan Berliner's world, a place where strange things—both good and bad—happen. Meet some of the inhabitants:
* Dennie. Her parents look the same—but everything else about them is different. (The Imposters)
* Ken. What happens when he gets the opportunity to relive a pivotal moment of his youth? (Do Over)
* Megan. Like many young children, she's afraid of crows. But these are not ordinary birds. (Megan's Crows)
* Deb. She tries on a sorcerer's hat. How much harm can that cause? (Hat Trick)
* George. The woman at his doorstep claims to be his dead mother. (George's Mother)
* Alex. She's offered a chance to be thinner. Is it worth it? (Skinny Alex)
* Tina. Who's phoning her—and what does the caller want? ("507-9302")
* Jayda. Her new eyeglasses prove to be extraordinary. (Visionary Girl)
* Ruben. Why is he given a key—and what door does it open? (The Key)
In this weird world, you'll encounter a variety of genres—from thriller and horror to sci-fi and humor. Enjoy your visit!
---
After the Bubbles
Book One of the Touchers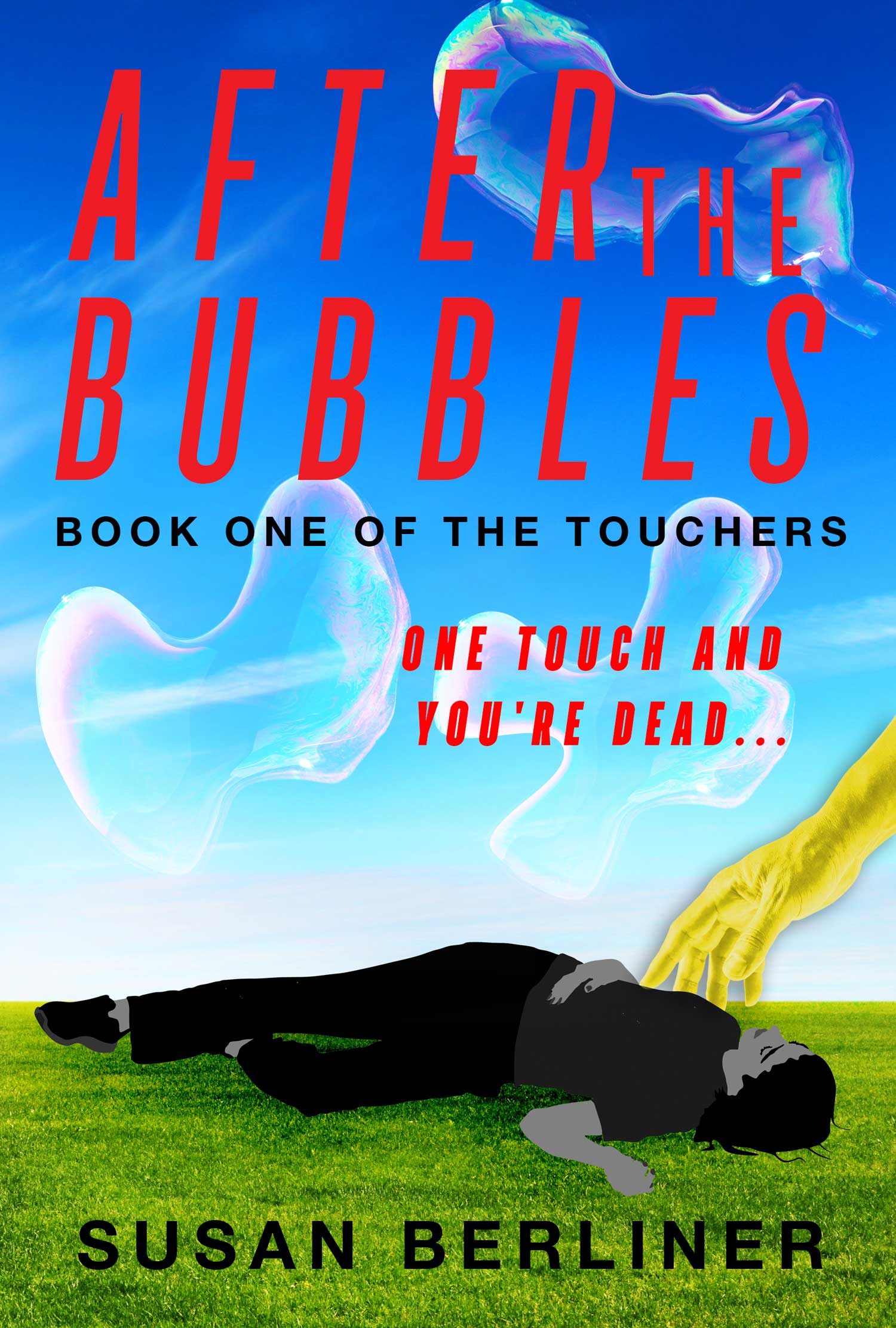 One touch and you're dead...
One minute, Erin Fredericks is daydreaming in geometry class. The next minute, she's running for her life. Oddly shaped bubbles are falling from the sky all over the world, transforming everyone who comes into contact with them into extraordinary beings that are no longer human. And these monsters want to kill people, which they can do just by touching them.
Phone systems in the United States immediately fail, followed soon after by the collapse of the power grid. With communication impossible, society disintegrates into chaos as bubble-generated monsters prowl the streets, searching for human prey.
Erin, her family, and her neighbors are trapped in their houses by Cyndy Louise, one of the evolving creatures Erin calls "touchers." As the situation worsens, Erin and the remaining residents of Walnut Lane—along with a handsome young stranger—must fight for their food, their homes, and their very lives. Facing a seemingly invincible foe, how will they manage to survive?
---
Soldier Girl
Book Two of The Touchers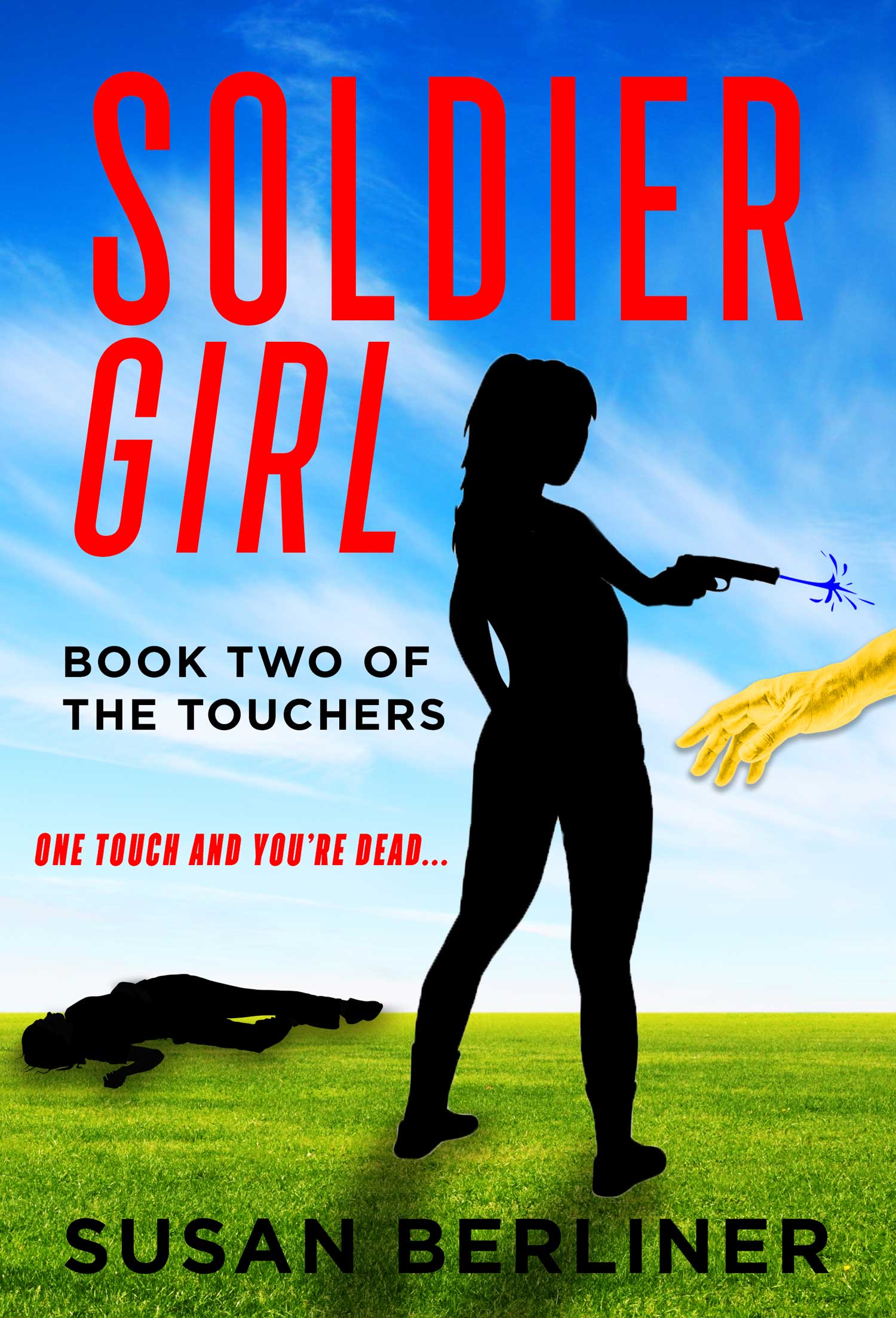 In After the Bubbles, oddly shaped bubbles falling from the sky transformed ordinary people into monsters that kill humans just by touching them. Now these yellow creatures roam the Earth, intent on exterminating the few remaining survivors—including teenager Erin Fredericks.
Erin joins the army, a ragtag outfit housed in a nearby office complex, and she and her boyfriend, Blaine, team with other soldiers to destroy the creatures she calls "touchers." But their desperate fight becomes nearly impossible when the monsters sprout wings.
As the army's weapons prove ineffective against flying touchers and the evolving monsters develop new deadly abilities, the situation seems hopeless. How can Erin, Blaine—and the rest of humanity—be saved?
---
The Sea Crystal and Other Weird Tales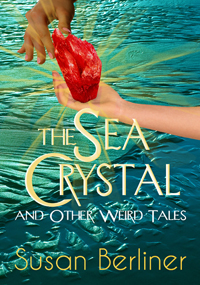 Welcome to Susan Berliner's world. It's a place where strange things--both good and bad--happen. Meet some of the inhabitants:
* Doreen. It's time for her wedding--but where is everyone? (Doreen's Wedding)
* Neal. The face he sees in the mirror is no longer his own. (Mirror Image)
* Deb. All she does is recite four Latin words. How bad can that be? (The Rapunzel Effect)
* Ben. Everything he says sounds like gibberish. (Wordless)
* Mary. Her sweet dreams become nightmares--and then the nightmares become real. (Dare to Dream)
* Kayla & Dan, Lisette & Omar. Two vacationing couples--one white and one black--form a bizarrely close relationship. (The Sea Crystal)
* Alicia. She waters office plants for a living. It's a stress-free job, right? (The Plant Whisperer.)
* Isabel. The man in a red sports car looks exactly like her long-lost husband. (Nathan's Return)
In this weird world, you'll encounter a variety of genres--from thriller and horror to fairy tale and humor. Enjoy your visit.
---
Corsonia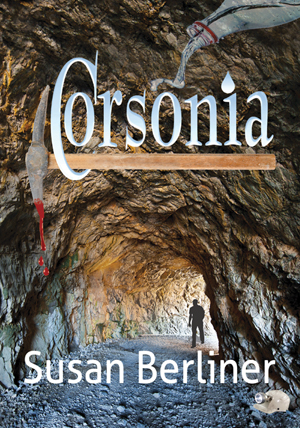 Can two teenage girls save a town?
When Loren Cofton and Tracie Marinez visit the remote hills of northeastern Nevada on a cross- country drive celebrating their high school graduation, the fun vacation quickly morphs into a perilous adventure.
After photographing an abandoned gold mine, Loren swipes a bottle of water from an eerily robotic man stocking bottles in the only occupied store of an otherwise deserted shopping center. The water's effect on Loren leads the pair to investigate the strange little town of Corsonia--despite threats from the local sheriff. And when Loren and Tracie befriend a child named Boy 11, who tells them about his curious life and upcoming fate, the girls become even more determined to figure out what is going on.
As the relentless teens uncover a horrifying trail of evil, they put their own lives in dire jeopardy. Will the girls be able to rescue the people of Corsonia--or will Loren and Tracie become the town's next victims?
---
The Disappearance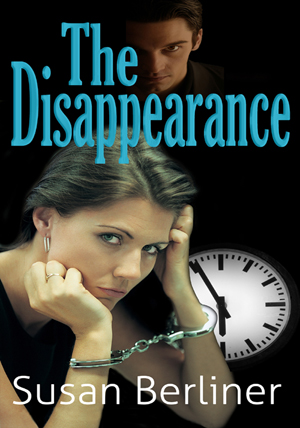 When Jillian Keating is arrested for the murder of her missing boyfriend, Ryan Cornell, she has two immediate questions: Why did he frame her--and where is he hiding?
Using her own ingenuity, plus the help of a resourceful lady lawyer and a dashing young private investigator, Jillian discovers the surprising--and disturbing--answers. Her boyfriend is not what he appears to be. The real Ryan, consumed with hate, has devised an ingenious scheme to destroy her while he escapes into the past via a hidden time travel portal. But even knowing all this, Jillian is left with a more difficult question: How can she capture Ryan and bring him back?
Filled with memorable characters, bizarre twists, and riveting suspense, The Disappearance culminates with an elaborate sting operation as Jillian and her friends travel through time to lure Ryan into their clever trap. If they succeed, she will go free. But if they fail, Jillian will surely face murder charges for the death of Ryan Cornell.
---
Peachwood Lake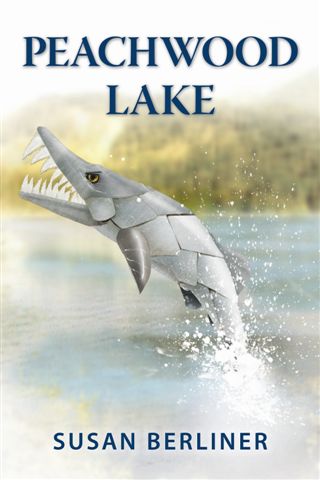 On a quiet summer day, 13-year-old Kady Gonzalez sees an armored silver fish leap high in Peachwood Lake. She thinks it's an awesome sight--until, a few minutes later, Kady watches in horror as the same jumping fish savagely attacks a neighbor in his rowboat. That's the start of the malevolent fish's war on the pristine Connecticut lake.
As the casualties mount, Kady, an aspiring writer, is befriended by Monique, a sassy young newspaper reporter. In addition to covering the fish story, Monique counsels the motherless girl on the frightening problems of growing up, especially how to deal with the hurtful taunts of Hannah, a popular classmate.
While the mysterious fish continues to attack anyone venturing into the water, town officials desperately attempt to destroy the demonic creature. Will they succeed without having to sacrifice Peachwood Lake --and will "Fraidy Kady" succeed in conquering her own personal demons?
---
DUST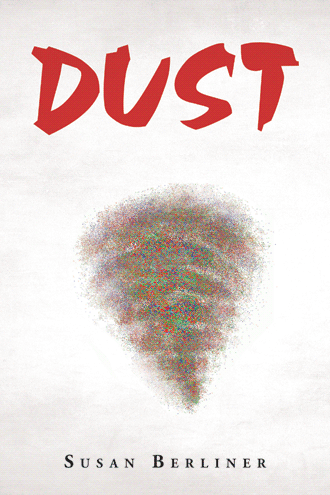 While unloading groceries in her Rock Haven condo, Karen McKay notices a strange swirl of red, green, and blue dust. The swirl follows her inside, lifts a porcelain ballerina from her wall unit, twirls it in the air, and throws it to the floor, shattering it into pieces.
The following evening, Karen hears her neighbor's dog barking loudly. Upon investigation, she finds her neighbor, Marion, at the bottom of the stairs—dead. At the top of the stairs, a colorful whirlwind of dust circles ominously.
Now the feisty librarian must consider the unthinkable: Could the dust be responsible for her neighbor's death and, if so, would it kill again? Karen turns to her ex-husband, Jerry, for help and together they bravely confront the mysterious dust. But will their daring actions cost them their lives?